< view full issue:

Inequality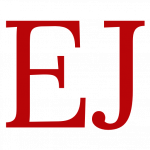 Inequality and cooperatives
Redacción
Marta Soler.

PhD from Harvard and professor of sociology at the University of Barcelona

 Iñaki Santa Cruz.

Professor of Business Economics at the Autonomous University of Barcelona

In the article, we consider the effect of cooperatives on reducing inequalities and their contribution to achieving a more egalitarian and less vulnerable societies.
A real case history, of the Mondragon cooperatives suggests that the practices developed through this experience contribute to reducing inequalities in areas where it was implanted.

The first cooperative group, ULGOR, created in 1956, from the impulse of the priest José María de Arizmendiarrieta, founder and alma mater of the development of this case. At the end of 2013 according to its annual report, the Mondragon Corporation consisted of 257 institutions: 103 cooperatives, 122 productive affiliates (companies that are not cooperative, but are owned by these), 8 foundations, 1 Mutual, 10 coverage entities and 13 international services.

These 257 companies are active in four sectors: finance (cooperative banking, insurance), industry knowledge (universities, technology centres, other schools) and distribution.

Some statistics may give an idea of the dimension of Mondragon; in 2013, their total assets amounted to 34.011 million Euros, gave work to an average of 74,060 people and had 12.574 million Euros in revenue. Its industrial area is strongly internationalized, with 36% of the 30,901 workers carrying out its business outside Spain, and international sales accounted for 71% of sales in this area.

It is Important to highlight two aspects of the Mondragón cooperative group. The first is that they constitute a voluntary union based on sharing common cooperative principles, a management model and inter-cooperative solidarity instruments. There is no property-based link. The Cooperative Congress consists of representatives elected from each of the cooperatives, these are the set guidelines of the group and who elects the governing bodies of these.

The second aspect is that the vast majority of cooperatives are concentrated in the Basque Country. Mondragon has developed a series of actions that result in the reduction of inequalities. We are going to discuss some of them.