< view full issue:

Privatisations 2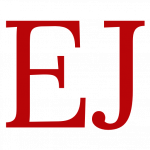 Privatizaciones II
Redacción
Carmen.P.Flores
When we chose the theme of Privatisation for TEJ, we were sure that it would go a long way, so much so that we had to make two parts of it, and I am sure that it could even make for a few more editions. But for now, we leave it the way it is, and time will tell.
In this second part, which we invite you to read, we go into privatisation topics that have been slowly doing in the Welfare State; healthcare so unjustly cut and socially rejected by the public. Will it finally become completely privatised? If nobody puts a stop to it, the universal health model that Ernest Lluch worked so hard to get people to agree to and to implement could finally blow up completely, and those people who do not have the resources to afford it are going to be very hard done by... However, there are interesting contributions here that will decipher the future reality of it for us.

The education of young people, those who will be the men of tomorrow, those on whom will fall on the responsibility of the country, cannot be regarded as a business, rather as an investment to which everyone should have the same access opportunities. But a quality education, where intelligence, knowledge and willingness is valued, will it be entirely private? The responses given within these articles come from people who know the topic well.

The privatisation of the Savings Banks and aid given to banks will be amply discussed in this second part of Privatisations, and other issues that will not leave you indifferent, I am sure it will be so.