< view full issue:

Privatisations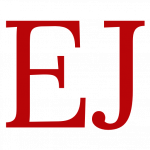 Privatisations
Redacción
Carmen P. Flores. Journalist

Talking about privatisation is not easy because there are strong proponents and firm uncompromising detractors thereof. Against this background, we wanted to go deeper into the issue and for that we present this intense and interesting number, in which you will find very interesting opinions of those who have good things to say and those who do not. All very well reasoned and with weighty arguments.
The privatisations that have been carried out since the last century are not all the same, nor were the various governments that were responsible for them, neither the objectives that have been proposed when doing them.

Not all private is good, not everything public is bad. As a result, there are other formulas that work reasonably well: joint ventures and enterprises of public ownership and private management. Generalising everything is not good, so here you will find different management fields such as health, education, savings banks, post office, Aena, electricity, local utilities, and some others that deserve to be taken into account.

We do not claim that people who have made their contributions think the same as us. Nor you, dear readers should do the same, but with this wide range of opinions, all documented, you have sufficient elements to form your own opinion.

When you get to the last page of the publication, we are sure that you will have managed to get enough evidence to decide for yourself on whatever option you have read. That is our goal.