< view full issue:

Infrastructure and Climate Change in Latin America
​The current situation of sanitation in Latin America confronted with Climate Change
Rodolfo Astroza
Latin American countries possess a high volume of renewable water resources per capita and around 94% of the Latin American population has access to improved drinking water sources, compared to 88% in Southeast Asia, 61% in sub-Saharan Africa and 54% in Oceania. However, the coverage data regarding the quality of "water services" are incomplete.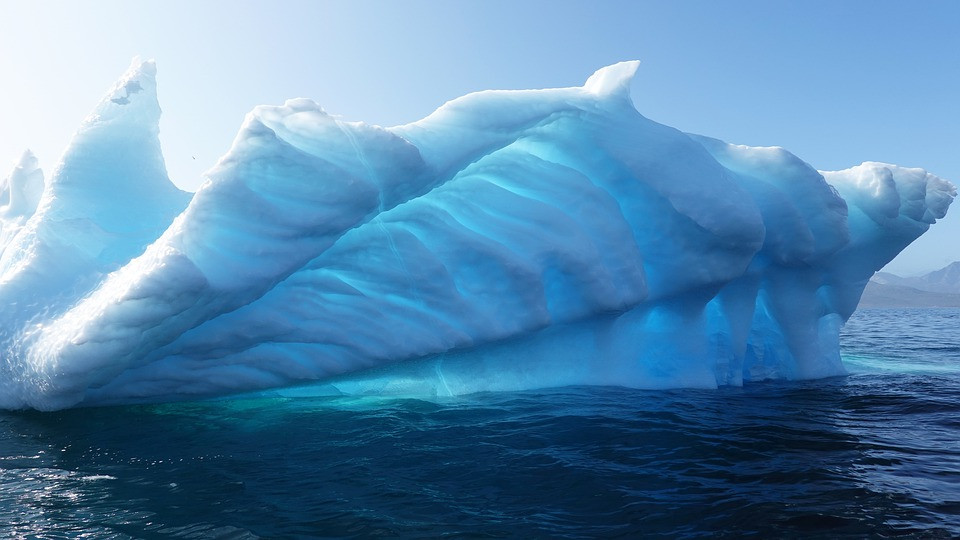 Frequently, connecting to the drinking water network does not guarantee a quality service and most suffer from recurrent cuts, low pressure, or low quality. In turn, sewage is not usually treated and ends up causing health and pollution problems by infiltrating water sources.
Latin American cities have experienced a vertiginous process of urbanization in the last 50 years, and therefore one of the principal challenges lies in the management of water and sanitation in a Latin America conditioned by rapid urbanization and over-exploitation of resources. According to World Bank figures, around 79% of the Latin American population lives in urban areas lacking adequate planning or adequate investments in water and sanitation piping networks and systems. This infra-investment manifests itself in a lower quality of the water supply, sewerage, solid waste and urban drainage services. In marginal areas, drinking water services are intermittent or non-existent.
In Latin America there are still areas that suffer from the so-called water stress that consists of having access to water in a volume less than 1,700 cubic meters per year, according to the World Health Organization.
This is linked to the intense population increase in the metropolitan areas, the overexploitation for domestic and agricultural uses that causes water supply problems in the aquifers that provide water to the cities and their surroundings. In turn, the gap between urban and rural areas in the region is a challenge, while 20% of the rural population still does not have access to drinking water.
Latin America is one of the world's regions most vulnerable to climate change. At the beginning of 2012, a severe drought compromised more than 525 municipalities in north-western Brazil. Agricultural production was lost and so-called "water wars" occurred. In that same period, heavy rains in the Amazon basin caused flooding, causing the displacement of thousands of families and the contamination of water sources. Despite the immense volume of water available in the area, drinking water had to be rationed.
We estimate that 17 of the 50 countries most vulnerable to the effects of climate change are in Latin America.
According to the Intergovernmental Panel on Climate Change, this region will suffer an increase in temperatures that will cause droughts and significant biodiversity losses, mainly in tropical areas.
Argentina, Chile and Bolivia will experience glacier melting, reducing the water available for human and agricultural consumption and hydroelectric generation. Due to changes in rainfall patterns, some vital crops such as wheat will have less yield, impacting livestock productivity and seriously threatening regional food stocks. The coastal areas will be exposed to flooding and intense tides due to an increase in sea level.
Therefore one of the main challenges in Latin America is the ability to maintain and improve water service to everyone in an inclusive and efficient way. However, in spite of everything, not many Latin American countries are able to provide a continuous service. On top of this, we have to add those countries where coverage continues to present notable deficiencies, such as Haiti, where 37% of the total population consumes water from unimproved sources, or to a lesser extent Peru (18%), Nicaragua (15%), Bolivia, Dominican Republic, Honduras and Paraguay (14%).
Among the reforms initiated in the 1990s to regulate the sector in Chile, Brazil and Colombia, it was possible to reform it successfully, while other countries still depend on donors to finance service delivery. In a more "green" urban management of the water supply cycle and wastewater treatment is a critical aspect.
With the exception of Chile and Uruguay, Latin American countries currently collect and treat less than half of their wastewater.
This low level of wastewater collection and treatment has serious consequences in the flooding and polluting of rivers and coastal areas, and so negatively impacting both people and the environment.
THE CHALLENGES OF LATIN AMERICA CONFRONTED WITH CLIMATE CHANGE
On a global scale, the challenges that emerge are enormous. Despite the advances in access to drinking water sources, there still exist unanswered needs and untaken opportunities for improvement in a significant number of countries. Within the framework of the United Nations, there are initiatives such as the Johannesburg Implementation Plan, the International Decade for Action "Water Source of Life" 2005-2015 and the Sanitation and Water for All Alliance.
One of the initiatives launched is the Water Resources Group, a platform for public, private, multilateral and non-governmental organisations, launched in October 2011 as a joint initiative of the World Economic Forum and the Water Resources Group of the Corporation Financial International to offer expert advice to governments that wish to review their water management.
Providing access to drinking water and sanitation is manageable for all Latin American countries, and many of the barriers that still exist are institutional in nature.
This region were leaders in the implementation of reforms to increase investments and improve service quality. These reforms have resulted in a moderate expansion in coverage and an improvement in quality. Nevertheless, there are still three open work fronts that need to be addressed: generating analytical knowledge to have proper data, transferring appropriate options and reforms to governments through policy dialogue, and mobilizing public and private resources.
The generation of knowledge and analysis should serve to generate data and identify specific solutions in each context. In Latin America, the work of generating knowledge that multilateral organisations such as the World Bank are carrying out focuses on identifying the impact of climate change on water management, the comparative evaluation of the performance of public services, the economic impacts of water degradation, and the identification and dissemination of good practices throughout the region.
The evidence generated has to support the policy dialogue with the countries to undertake effective reforms. Countries are working to reconcile climate change mitigation and adaptation measures, particularly with regard to integrated management of water resources, management of irrigation and agricultural water, and access to drinking water and sanitation. Water is a central aspect in climate change adaptation and food safety strategies. More efficient water management in agriculture and other economic sectors is a critical aspect in the response to the expected increase in global food demand.
INFRASTRUCTURE INVESTMENTS AND PUBLIC-PRIVATE COLLABORATION
The necessary investments require a massive mobilisation of public and private resources. In the case of Latin American countries, achieving the World Development Goals (MDGs) will require investing in the order of $29.1 thousand million in potable water and $39.3 thousand million in sanitation.
According to estimates by the Organization for Economic Cooperation and Development (OECD), maintaining existing infrastructure for water will require $54 thousand million per year. A study sponsored by the World Health Organization estimated that the cost-benefit ratio of investments in water and sanitation is at least 2.0 and 5.5, respectively.
Public-private partnerships (PPP) are effective in improving service efficiency. The incorporation of the private sector into water and sanitation management in Latin American countries has generated management methods with varying degrees of involvement. While the success of existing experiences is uneven, there are good practices with private participation as operators for water distribution and wastewater channelling and treatment in Colombia; investors in wastewater treatment plants in Mexico and Chile or concessionaires of wastewater management in Brazil. Regardless of the method selected, the existing policy and regulatory framework conditions their chances of success.
The actions have to respond to short- and long-term responses and investments. It is essential that immediate solutions are provided for the most vulnerable people, in terms of access to drinking water and improvements in living conditions with negligible hygiene.
Together with the increase in investments, complementary social protection policies are required to ensure that the most vulnerable can endure catastrophic events that affect access to basic services. These solutions have to be reconciled with the long-term responses to climate change adaptation and mitigation. In the case of Latin America, some aspects remain essential.
We need to expand water supply services for growing urban residential areas, and ensure access to drinking water for rural populations and the urban population located in marginal areas. The expertise developed in Haiti is based on the small "informal water carriers", who work in rural communities to introduce a regulatory framework of "local governance".
Investments in new infrastructure for drinking water and sanitation should be increased, without detracting from resources for operation, maintenance and amortization of existing infrastructure and encouraging the use of concessional financing to secure private financing. The collection and treatment of wastewater requires special attention to control and reduce the environmental impact of spills on water sources.
The regulation of the sector has to be strengthened to increase transparency, stimulate better performance of public services, and establish prices and subsidies that reconcile social, technical and economic objectives. Water companies and local administrations have to coordinate and collaborate with environmental and water management agencies to ensure that measures and actions which guarantee the protection and sustainable management of the resource are incorporated into national policies.
Finally, we need to continue the development and implementation of plans to deal with climate change. This includes the rationalization in consumption and prioritization of water use; the search for new sources of the resource, and where feasible and viable, the exploration of advanced options such as transfer between basins; and the improvement of stormwater drainage systems in urban areas to avoid flooding.