< view full issue:

Uncategorized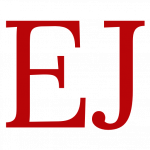 2016, an intense year
Redacción
Carmen P. Flores. Journalist
There are only a few days left for us to dismiss this 2016 that has been abusively intense, with ups and downs in many areas that have affected citizens to a greater or lesser extent.

With a global political stability hanging by the skin of its teeth, productive output, problems and solutions have dogged their path, always glancing sideways at politicians, given the possibility of third elections in Spain that did not finally occur and have had the government of Rajoy at walking speed and the country in an impasse, if face of the lack of decisions.

Throughout these twelve months, TEJ has given an in-depth treatment, with qualified experts, to subjects that concern us all. Climate change, now one of the greatest subjects pending for decades. A key issue since we want the planet to continue to exist in the best possible conditions, an arduous task in which we are all directly involved, but governments must conscientiously monitor, so that certain unprofitable productive practices are no longer imposed, given that they make pollution an increasingly visible and harmful threat.

Another issue that we were passionate about in our editorial agenda was that of the much-touted crisis that has been talked about lately. Is it real or, as some say, provoked? Has the economic model become bankrupt? The specialists, among whom there is no unanimity, have brought us priceless information in that particular edition, so that individually we make up our own mind about the situation.