< view full issue:

iWater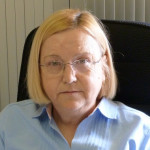 Forum iWater, a water showcase
Carmen P. Flores

Carmen P. Flores.

Journalist
Barcelona has enthusiastically welcomed thousands of visitors to the iWater International Water Cycle Exhibition, a showcase for water, its management, use and governance.

One of the main activities of the exhibition has been the iWater Forum, a space for conferences and debates on the keys to future water management in areas of high water stress, in which prestigious specialists have participated to discuss future challenges.

The iWater Forum brought together resilience, governance and financing as the three main axes for advancing water management. Ángel Simón, president of the exhibition and executive vice president of SUEZ, has correctly defined the event, stating that "the Forum has been an ideal place to vindicate the concept of the real value of water as a basic element for the functioning of society and an economic actor essential for sustainable growth".

According to the OECD, 40% of the world population lives in areas of water stress and that is not going to get any less, rather by 2050 demand will increase by 50%. How will water scarcity be addressed? As a quick guess, the answer from specialists is that formulas are needed that modify consumption while promoting water recycling for urban, industrial and agricultural uses.

At the same time, it is imperative to apply flexible governance systems, adapted to each territory and at all times, integrating all the social, sectoral and institutional players involved in the water cycle.

The water sector in Spain is made up of some 24,000 companies that employ 212,320 people, with a turnover of 31,908 million Euros. 97.72% are SMEs and 2.28% are large companies.

At the same time, Spain is one of the EU countries with the highest water stress. At present, 67% of the water collected for use as supply in our territory comes from surface water, 30% from groundwater, and only 3% is purified in desalination plants.