< view full issue:

Uncategorized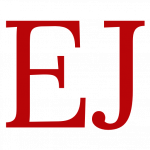 The drought that haunts us
Redacción

Carmen P. Flores.

Journalist
When it comes to drought, although there are a lot of definitions, let's stick with the one that says it is a temporary decrease in water due to lack of rainfall. These situations can occur in any season and anywhere in the world, not only in areas where there is little rain, but also those which do not have a structural water deficit.

Predicting droughts in the long term is usually not always easy, say the experts. In Spain, although quite well equipped to deal with a drought, there are aspects that should be improved, no doubt. Most urban areas have the resources to cope with a drought, but the problem is, according to some scientist, in the countryside areas, rainfed crops would be the first to suffer its effects and irrigated crops in general also.

In some areas of Spain, the severity and frequency of droughts inevitably lead to water scarcity and overexploitation of water resources greatly aggravate the consequences thereof.

Spain is in the temperate zone of the planet and under the influence of two air streams: a mass of cold, moist air from the Atlantic and a mass of hot, dry air from Africa, as well as the mountains and the sea distance makes can be distinguished climate and vegetation differences.