< view full issue:

Uncategorized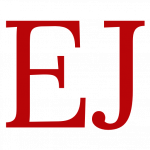 2015: What a strange year!
Redacción

Carmen P. Flores.

Journalist 
If, at the beginning of this 2015 that is now leaving us, someone would have predicted everything that has happened during its startling passage, they would have been accused of inventing phantom trips. But the truth is that reality often is stranger than fiction. It is been 365 days of dizzying speed, anxiety, despair, exclusion, little hope, loads of sadness and unexpected awakenings. The change of cycle been flagged away and everyone seems to agree that in this year about to be born, politics must be opened up to the public, the political "professionals" have to change their way of thinking and political parties must be refounded, after which they must have a social reality check to survive.

The economy does not quite take off, however much the EU and all the economic gurus say it does. Only when citizens perceive so, will the theory of "wise men" come true. Society continues to live in insecurity, feels fragile and unstable, very much as the general director of Caritas explains in the article that you can read in this issue

Jihadi terrorism that has shaken much of the world and very directly so, has struck twice in Paris, the so-called heart of Europe, causing uneasiness, insecurity and fears of a third World War loom over the horizon... Can this be possible?

Refugees fleeing, seeking refuge in the old and -still mutually supportive?- Europe, from decimation by war and misery, looking for some safe place to live without someone or other's bombs killing their children, who are still not treated with the dignity to which everyone is entitled. Individual interests come before general ones, and solidarity was transformed into suspicion and nationalism. Countries would think three times before turning to welcoming the persecuted. Governments are thinking more about the upcoming elections than in finding solutions to that which in other times received the epic epithet "wretched of the earth, famished legion".