< view full issue:

Uncategorized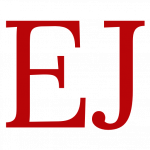 What is the TTIP?
Redacción
the TTIP stands for the "Transatlantic Trade and Investment Partnership" (Free Trade Agreement on Investment between the European Union and the United States).
The powers on international trade in the EU belong to the European institutions, and specifically this treaty currently is one of the most important issues on the table for MEPs.
The objective of this treaty is to eliminate tariff and non-tariff barriers between the European Union and the United States in large economic sectors, thereby facilitating buying and selling of goods and services between areas, and increasing investment opportunities for our companies in the US.
It is a controversial treaty due to the importance it will have on the economy of both the EU and US. I am convinced that if the negotiations come to fruition and we get closure on a good agreement, this will change the global economy and create the largest free trade zone in the world.